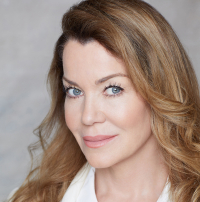 Claudia Christian
NCPRSS, SAC dip
Schedule a 30 minute session
Schedule a 60 minute session
Claudia Christian is the most recognized advocate for The Sinclair Method (TSM) in the world.
In 2013, Christian started her non-profit C Three Foundation to help raise awareness of the treatment, which saved her life in 2009.
In 2014, Christian's award winning documentary One Little Pill was released.
Christian has spoken at UCLA, USC and at medical conventions around the world. In addition, she has appeared on Larry King Now and Megyn Kelly educating people about TSM.
Her TEDx talk on TSM has had over 3 million views. She is a fierce advocate for medication assisted treatment (MAT) and is on the advisory board for Ria Health, a telemedicine company that offers comprehensive, personalized treatment for patients with AUD.
Michele Perron, PhD
TSM Recovery Consultant
Schedule a 30 minute session
Schedule a 60 minute session
Are you a professional, executive, or entrepreneur who is wondering about your "business drinking?" do you need help to make a new decision? Would like to learn how to manage your drinking on your own time, even if you are traveling? Do you want to keep this issue private? Now you can learn to successfully manage your drinking so you can enjoy your favorite drink on your terms.
You can get clear, intelligent, and effective strategies to make the changes you want "off-the-grid," in the privacy of your own home or office, with private pay. By speaking to an experienced and focused addiction professional, you can get answers to your questions about drinking and drugs, family, work, and health related struggles. If you don't want to check into treatment, join Alcoholics Anonymous, and want the skills to handle this effectively but aren't sure where to get help, contact me today. Whether its moderating your drinking or stopping it entirely, you don't have to do it alone.
Save time, save money, save your job, your health, and your relationships.
Michele holds a PhD in Counseling Studies from Capella University and an MBA from Thunderbird School of Global Management. She is certified as a drug and alcohol counselor internationally as well as in the US, and is certified in Applied Positive Psychology and is a Clinical Supervisor at Lionrock Recovery. Michele has worked at all levels of addiction care including detox units, intensive inpatient care, intensive outpatient care, extended care, medication assisted care, adolescent care, continuing care, moderation management, and online telehealth TSM coaching and counseling. She is the author of "Tools for Life" a comprehensive and practical guide to the underlying principles of recovery.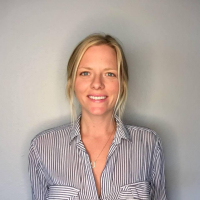 Katie Lain
TSM Coach
Schedule a 30 minute session
Schedule a 60 minute session
Katie's personal experience with overcoming alcohol addiction through the Sinclair Method allows her to guide people from a unique perspective. She works on a peer-to-peer level providing mentorship as they navigate through TSM and changing their relationship to alcohol, self and life. In these sessions, Katie practices active listening, asking thoughtful questions that allow the individual to tap into their own intuitive guidance for healing and well-being, in addition to providing practical tips and tools for overcoming challenges on TSM.
Coaches in the United Kingdom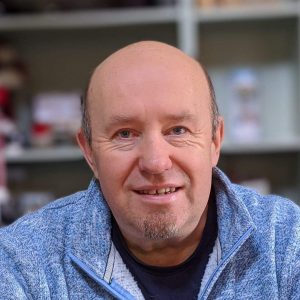 Bruce Rose
TSM Development Consultant
Schedule 30 minute session
Schedule 60 minute session
Bruce is based in the Scottish Highlands here in the UK where he is Director of Alcohol Recovery Scotland, specialising exclusively with clients on The Sinclair Method (TSM) programme. Bruce's personal interest in alcohol and drug addiction stems from losing his own father, uncle and childhood friend due to alcohol related illness.
Bruce has a proven method of success for taking clients through TSM programme. Craving and habit are two areas he works on specifically and his warm and friendly approach alongside practical methodology, sees many clients beat their struggle with dependency via TSM. Having worked in management positions in abstinence-based rehabs in UK, he is passionate about TSM and having been through drug addiction himself, understands first-hand the issues of breaking out of addiction. TSM is a clinically tested programme and Bruce's step by step advice, clear goal setting and practical ideas and methods on how to reduce your intake, safely and comfortably, will lead you forward on your TSM journey.
Bruce believes that there are 3 very specific stages in TSM journey and he will honestly and gently walk you through those stages. He believes very strongly that alcohol dependency is a medical issue and not a moral failing.
Bruce is happy to have coaching sessions with family members, loved ones and close friends, to explain TSM to them, which can be a huge help in an individual's support and he welcomes enquiries from abroad.
https://www.alcoholrecoveryscotland.co.uk/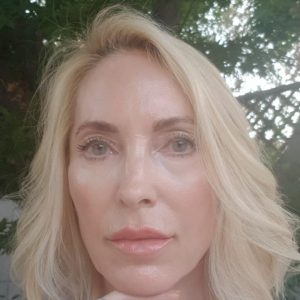 Claire Cazier
Schedule 30 minute session
Schedule 60 minute session
Claire was present at the birth of The Sinclair Method (TSM) when she received intensive training in London from Dr David Sinclair, soon after the treatment's introduction in Finland in 1997. She is certified in The Psychology and Therapy of Addiction by the International Association of Therapists. She lives and works in both London and Los Angeles, with knowledge of the differing cultures and medical systems of both the UK and US and can coach patients in either country.
"Claire was swift to grasp the often counter-intuitive reasons that cause and drive compulsive, uncontrolled drinking and how the process of unlearning addiction proceeds at varying rates among individuals.
She offered valuable editing and commentary while working with me as I was immersed in the process of writing the seminal book on TSM, "The Cure for Alcoholism" (2008 – 2012). Claire's been involved with TSM from the time it emerged from the laboratory and made its way into the real world.
Claire is a sensitive and gifted counsellor who is able to incorporate other healing and complementary modalities into TSM while remaining faithful to the core of the method – pharmalogical extinction."
Dr. Roy Eskapa, author of "The Cure for Alcoholism"